About Ralph the Craftsman
I am a qualified carpenter with about 25-years of experience in building custom cabinetry and other woodwork.
Approximately 11-years-ago I began making chopping boards for my family and friends. As my enjoyment of designing and creating the boards increased, so did their popularity. It wasn't long before demand outgrew the supply. In the fall of 2005 I received my first chance to display my work in a local fair. The showing at the fair was a huge success and provoked the idea of selling my work on the Internet.
Please check back often as new boards are added.
Happy chopping!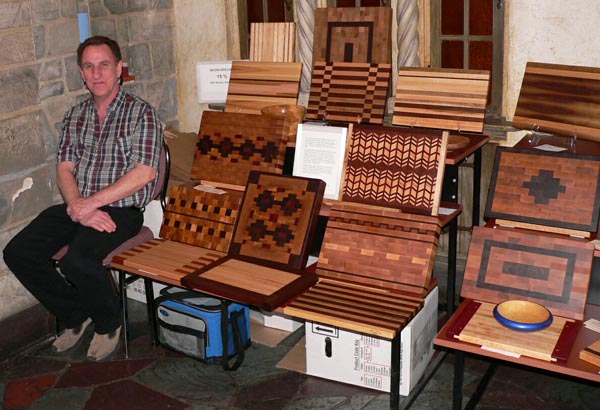 Ralph with his boards at a local fair